Hardwood Timber Play Equipment South Heighton – Robinia Equipment
Here is another Playsafe Playgrounds project for the South Heighton Parish Council in East Sussex as part of various projects for Lewes District Council.
Playsafe Playgrounds Ltd was asked to manufacture, supply and install a bespoke hardwood robinia timber play equipment designed to cater for a wide age range children.
The following equipment was installed:
Hardwood timber 'Dinosaur Skeleton Structure' complete with the following features –
Carved hardwood Dinosaur head / seating feature;
Curved arch robinia pole rib cage (tunnel);
Climbing ropes to one side of the 'rib cage'
Music wall with bongo drums and marimba;
Drop rope traverse, hanging log traverse, rolling log and balance beams will all be incorporated into the play structure;
Todder Play Hut with the following features:
Stainless steel fireman's pole;
Ladder access;
Inclined net access;
Apex roof with shingles;
Timber Stack Play Unit with the following features:
Notched climbing poles;
Sloping climbing poles secured to verticals;
Large triangular climbing nets;
Balancing ropes;
Additional Play Equipment –
Robinia Timber Cradle Swing;
Robinia Timber Nest Swing;
Robinia Timber Flat Seat Swing;
Mini Picnic Table with Mushroom Seats;
The Robinia Timber was supplied by the Dylan Group for the project, with the project management, fabrication, construction and installation carried out Playsafe Playgrounds management and installation teams.
Here's an image of the completed South Heighton Project: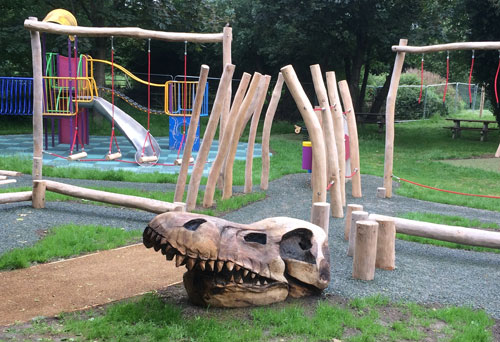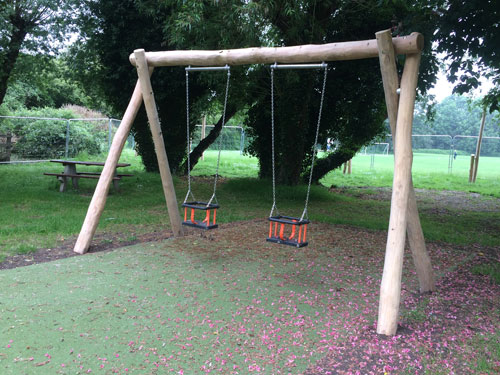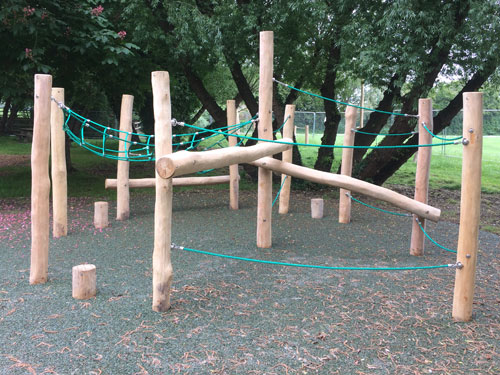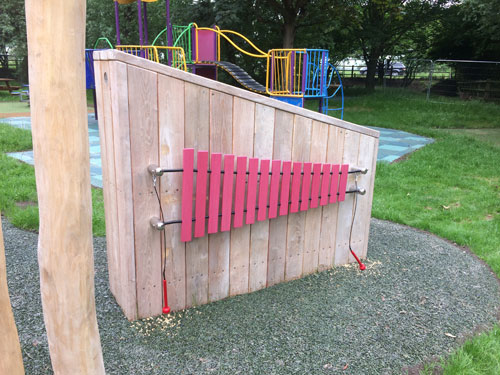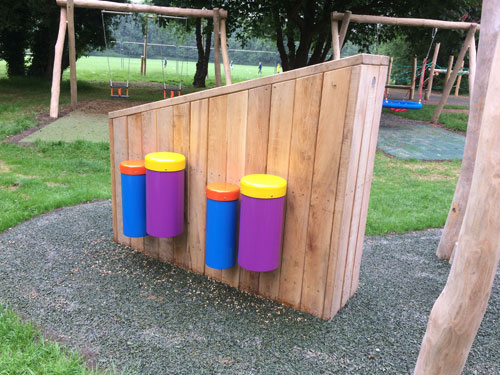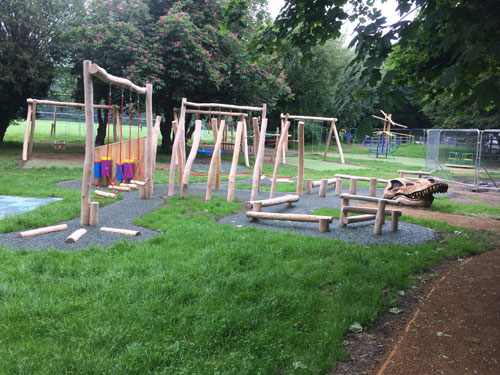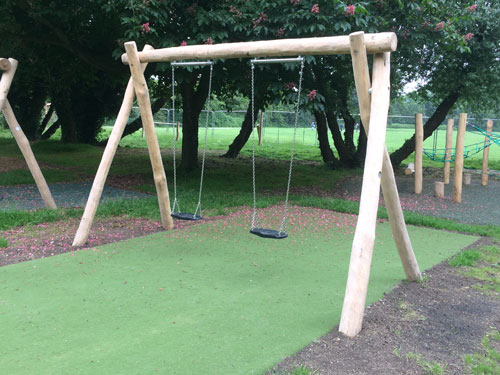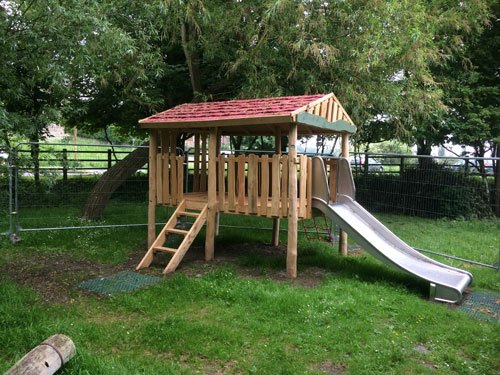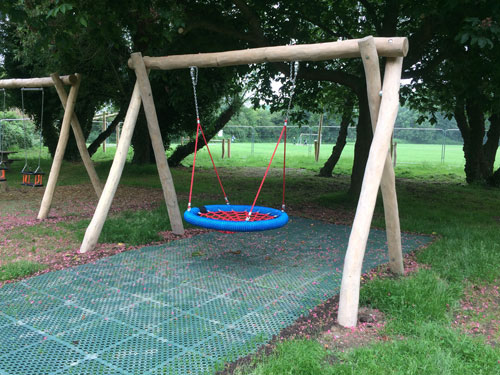 Play Equipment Manufacturer – Robinia Timber
Playsafe Playgrounds also supply bespoke Robinia Timber Play Solutions for Parks and Open Spaces, Parish Councils and Schools to suit budgetary requirements and specifications. These can range from small decked tower units right through to an extensive range of adventure trail items. Similar to the large park projects, every item of Robinia play equipment manufactured to BSEN1176 standards, is lovingly hand crafted by our locally sourced team of craftsmen in the heart of West Sussex and finished to the highest quality and standards.
Please contact us to discuss your requirements on 01730 815472